We believe that the mortgage servicing industry and the servicing of non-performing loans are ripe for disruption. We are on a mission to do it better.
For lenders and loan buyers, we remove the burden of loan servicing and offer a way to restructure non-performing loans into re-performing loans.
For borrowers, we offer the opportunity to remain in their homes or settle their debt, and the aspiration of a fresh start.
Our Story
AHP Servicing is transforming the loan servicing process while continuing the work of American Homeowner Preservation which transformed the approach to managing past-due loans.
In addition to servicing loans for third parties, we are investing in and servicing non-performing loans that have the potential to be restructured or settled rather than being written off. We deliver the technology needed to track and manage these loans, and our trained client advocates help borrowers maintain a momentum that keeps payments on track.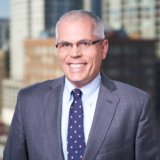 Jorge Newbery
CHIEF EXECUTIVE OFFICER
AHP Servicing strives to achieve win-win-win resolutions for borrowers, investors, and servicing clients.
In the 2015A+ fund, AHP has helped hundreds of families across the country resolve their unaffordable mortgage debt.
In May of 2016, AHP opened its 2015A+ fund which generated $35.5 million in investments. The fund closed in May of 2018.
Over 1,250 investors participated in the 2015A+ fund, including individuals, self-directed IRAs, trusts, and corporate entities.