Specialized in non-agency/ non-performing residential loans
We specialize in servicing residential, non-agency (portfolio) loans for third-party private and institutional investors, banks, credit unions, mortgage bankers and other investors, backed by a tech-enabled servicing platform and an experienced client account team.
Branch Servicing
AHP servicing works directly with investors to create branch offices for dedicated loan servicing, decreasing resolution turn-times, increasing workout efficiency, and spiked returns. AHP Servicing employees work on your loans, performing loss mitigation and collection activities from your office location using AHP systems and phones. We train and supervise qualified AHP team members who focus on your files onsite, while AHP's headquarters performs all back office functions.

Tech-Enabled Platform
The Black Knight Mortgage Servicing Platform allows AHP to offer unsurpassed capabilities and support.

Dedicated Asset Managers
AHP offers investors a dependable single point of contact.

Licensed Across the U.S.
AHP is licensed in 49 states plus DC and Puerto Rico.

Minority Owned Business
AHP is owned, operated and controlled by minority individuals.
Servicing Highlights
MONTHLY BORROWER BILLING STATEMENTS
PAYMENT PROCESSING THROUGH A SECURE LOCKBOX, BY PHONE, OR ONLINE
ESCROW ADMINISTRATION FOR PROPERTY TAXES, PROPERTY INSURANCE, AND FLOOD INSURANCE
PAYOFF STATEMENTS AND PROCESSING
BORROWER YEAR END TAX REPORTING
BEST IN CLASS LOAN MODIFICATION AND SETTLEMENT OPTIONS
REAL ESTATE OWNED SERVICES
Yes, we are different. Here's how.
We invest in our mission
Our sister company, American Homeowner Preservation, has a 10-year success story of socially responsible investing. They ushered thousands of homeowners through the recent housing crisis, and we retain that commitment to positive social impact.
We invest in our relationships
We set high servicing standards to support clients of all sizes. Whether you desire to transfer some or all of your portfolio, you will receive our dedicated attention and service.
We invest in our technology
Our well-established core servicing platform ensures regulatory compliance and ease of use for loan boarding. Our proprietary self-service platform allows interaction with borrowers, legal counsel, and other vendors.
We invest in our people
We have brought together an experienced and passionate team of industry experts to deliver a best-in-class servicing experience.
We invest in our process
We went through an exhaustive review of all aspects of the business to ensure regulatory compliance and a great user experience.
We invest in our services
Using a trusted third-party servicer like AHP Servicing allows you to scale your core business knowing you will get our dedicated attention and expertise. We can customize processes to your needs, too.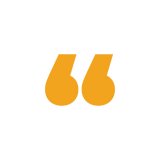 Nathaniel
Ohio
From the beginning, everyone at AHP was extremely professional, compassionate and informative.  AHP has made the American dream more in reach and I found them to be better than other programs I researched.  They've treated me like part of the family and worked with me to make my payments affordable.  I couldn't have found a better organization.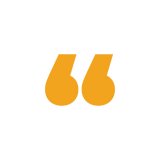 Barry
Arkansas
AHP Servicing called me to let me know about the status of my bid. I really wanted the property but could not place a higher bid.  AHP Servicing contacted the auction company and they were told that I could place a proxy bid by phone to give me more time.  I ended up being the highest bidder and could not be happier with AHP Servicing and how much they cared.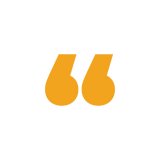 Gladys
Oklahoma
My husband became ill seven years ago. Finally he was diagnosed with ALS, which devastated us. We had to use all of our savings to pay for his care. I became his total caregiver, but this led to my neglecting everything else, including the mortgage. I'm grateful to AHP for helping me.  The payment is small enough that I'll be okay. It's still going to be hard, but now I know I can to do it.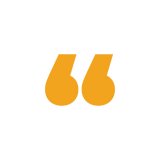 Sandra
Pennsylvania
AHP has really given me another chance.  I greatly appreciate it.  People are losing their homes all over the country – it's a sign of the times – but it's good to know there are people trying to help.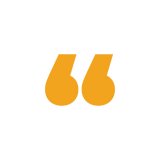 Michael
Illinois
One of my most cherished memories was to see my son enjoy Christmas where I enjoyed it at the same age…it means a lot to have my mother's home back.