At AHP Servicing, we're passionate about doing well for our employees, our investors, our borrowers, and our servicing clients. If you're passionate about your career, we'd love to get to know you.
Are intellectually curious life-long learners
Are strategic problem solvers
Are collaborative
Want to be part of a growing, socially
responsible company
Current Openings
Executive Administrative Assistant
AHP Servicing is a young, fast-paced, crowd funded financial services company located in Chicago's vibrant Financial District. The Executive Assistant is a support role. We are seeking a candidate to become a member of our dynamic and growing loan servicing team.
Residential Loan Servicing Specialist
We are seeking candidates to become a member of our dynamic and growing loan servicing team. The Residential Loan Servicing Specialist is a customer facing position focused on providing compassionate customer care for our borrowers and servicing clients.
Create a Candidate Profile
We are always looking for driven, intellectually curious people who want to join our team. We'd love to hear from you even if you don't see your dream job posted.
We have a lot to offer
Located in the CBOE building in Chicago's South Loop, our offices include a world class gym available at no cost to our employees. We offer a great location, where it is fun to work, where you can balance taking care of yourself and taking care of our customers. We offer flexibility in start times, casual Fridays, easy access to planned events, quarterly health and fitness sessions, monthly lunches for the team, great benefits, and the opportunity to work with a group of diverse professionals.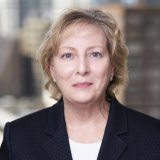 Margaret Doyle
AHP Servicing LLC
Vice President, Human Resources & Talent
When thinking about the reason to be a part of our company consider "Its vision, its purpose, and its passion."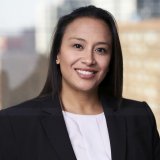 Juanita Aguilera
AHP Servicing LLC
Vice President, Resident Servicing
The one thing that impressed me most about AHP Servicing LLC during the interview process was the attitude of the people conducting the interview.  I got a sense of company loyalty from each mixed with bona fide job satisfaction.  AHP Servicing is truly a flat company in terms of management layers. To me this implied that everyone in the organization is an integral part of a team.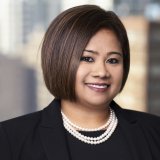 Mary Anne Batara
AHP Servicing LLC
Vice President of Administration
Being part of the building process for AHP Servicing has been a rewarding experience.  The company has not only invested in putting infrastructure in place, but most importantly has invested in building a team of talented people to help us serve our customers and fulfill our social mission.  I am proud to be a part of this dynamic young company and am looking forward to seeing what lies ahead for us in the future.